Since May 1, 2003 when we announced "Mission Accomplished", the war continues and some continue to think we are eventually going to be greeted as liberators, and that we will "win their hearts and minds." Though overwhelmed with the political commentary over this war, nothing speaks louder than the stark images of its horror
2mins of disturbing truth!
Click Picture For FLASH Movie--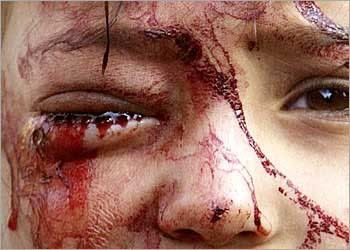 Part 1 - Depleted Uranium Weapons - 4.5 Billion Years of Suffering

Slashdot It!